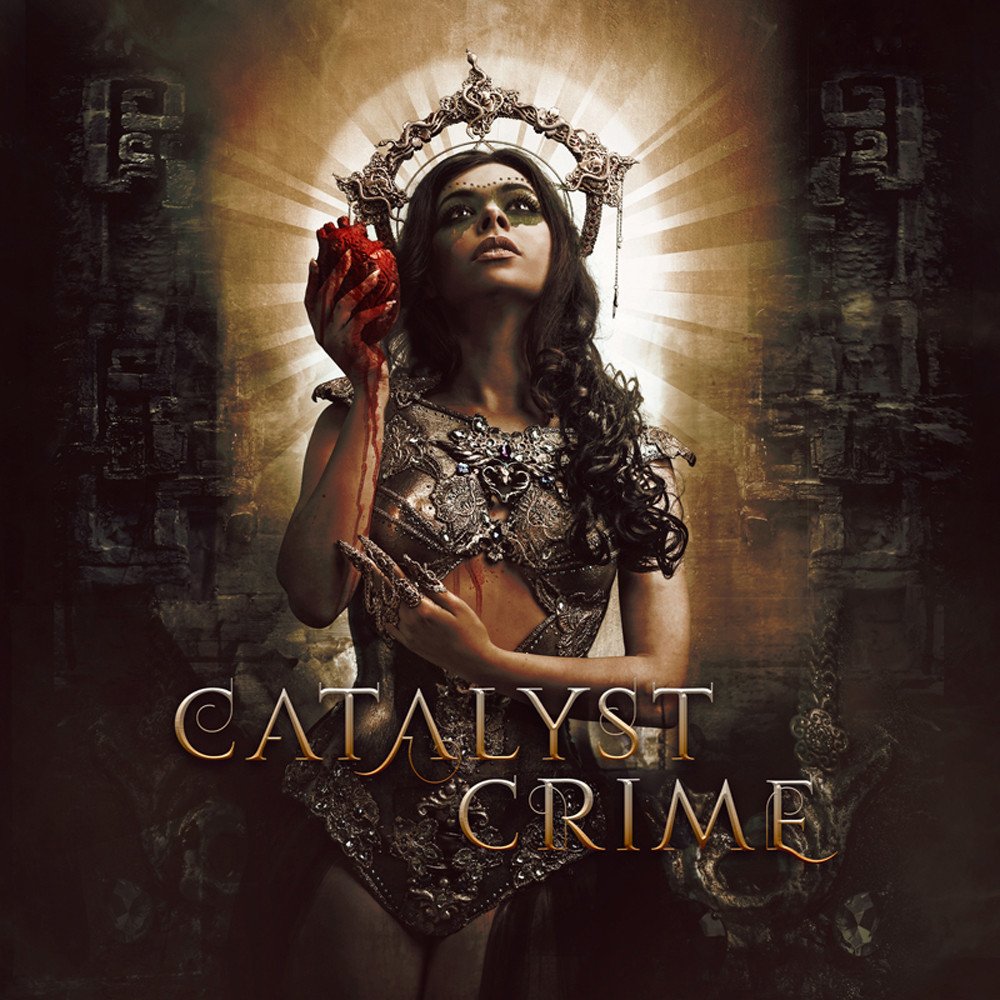 Gerit Lamm, drummer of German band Xandria, met American singer Zoe Marie Federoff in 2017 with the aim of creating a cinematic metal band. They were later joined by Jonah Weingarten, keyboardist for Danish death metallers Pyramaze, Matt Federoff, Zoe's father who previously played bass for Sage Meridien and Allisan, and Kaelen Sarakinis (guitars) and Chena Roxx (guitars).
Their music combines free-spirited progressive metal, death and symphonic elements, and their first album, out on 22 October 2021, will bear the band's name. The album will be produced by Alexander Krull who is best known for Atrocity and Leaves' Eyes
As an introduction, they chose the song Condemn Me To Chaos, which immediately burned into my brain with its melodic chorus. I looked up the band and I'm grateful to Massacre Records for letting me listen to the album. Thank you!
The symphonic roots of the songs are similar to those of other bands in this genre, but something is different. Zoe's voice has a lovely, pleasant soprano range, she uses her voice brilliantly, and she's also a student of Nightwish frontwoman Floor Jansen, but Zoe is now a singing teacher. She was previously a member of Insatia.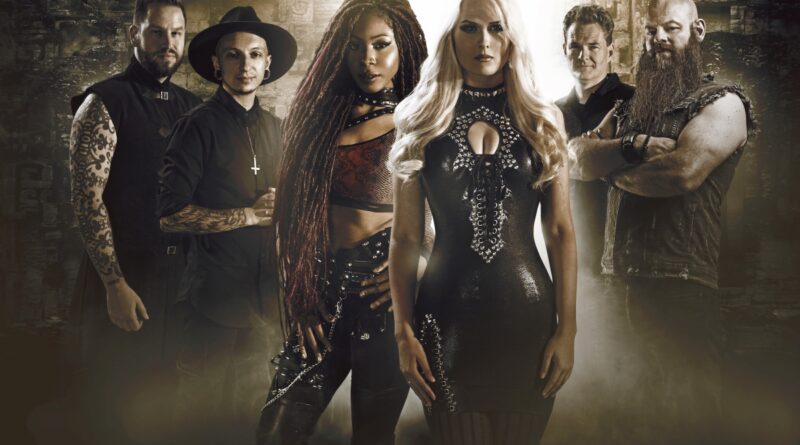 You can hear the thunder in the songs, which is a must in the music of a band with this line-up. Zoe is only 29 years old, yet she has a very mature, strong voice. In the second song, Cognitive Dissonance, for which a music video has been produced, the guest is none other than Swedish singer Jake E, known from Amaranthe, who left the band in 2016.
There's a very strong cinematic line in the group's music, really, like watching a film or a musical. If that was the band's goal, they were very clever in the way they created the songs. Of course the harder line is not missing from the album, for example the song Mother Dearest is a typical party song that will be a permanent feature at the concerts, I'm sure. We also get a less hard, almost slow song, but a very likeable one is Chasing The Ghost, which is almost only towards the end, with guitars and drums. 
Break Even is a highlight of the album. It's hard, it rips your face off and the chorus is epic and cathartic. The chorus of Nowhere Near Death Yet is a bit reminiscent of the early years of Within Temptation, but that doesn't make it bad, in fact it's a great piece of music.
To sum up:
There are innumerable symphonic metal bands with female vocals, but Catalyst Crime is a bright spot in that palette. Somehow different from most bands that can be identified with similar music. I don't know what it is about the band that makes them stand out from the genre, but I can say that the album is surprisingly versatile, colourful and immersive. It takes you out of the grey everyday and Zoe is an extremely talented and likeable young girl who will go far with this group. With such a serious musicians, I didn't expect a bad album with the help of Australian guitarist Christopher Zoupa (Seventh Dan Counterforce, Teramaze). I also have to compliment the producer of the album, Alexander Krull, who did a great job.
9,5/10
Release date: 22 October 2021
Musicians (album line-up):
Zoë Marie Federoff - Vocals
Christopher Zoupa - Guitars
Kaelen Sarakinis - Guitars
Matt Federoff - Bass
Jonah Weingarten - Keyboard
Gerit Lamm - Drums
Tracklist:
1. With Only The Sun As My Witness (Intro)
2. Projection Of My Mind
3. Condemn Me To Chaos
4. Mother Dearest
5. Twice Upon A Time
6. Cognitive Dissonance (Feat. Jake E)
7. Break Even
8. Chasing The Ghost
9. Nowhere Near Dead Yet
10. Without Anesthesia
11. Not Even Once
12. One And Counting (Outro)
Label: Massacre Records